How to Stay Mentally Healthy: A Guided Workbook to Self-Awareness and Self-Discovery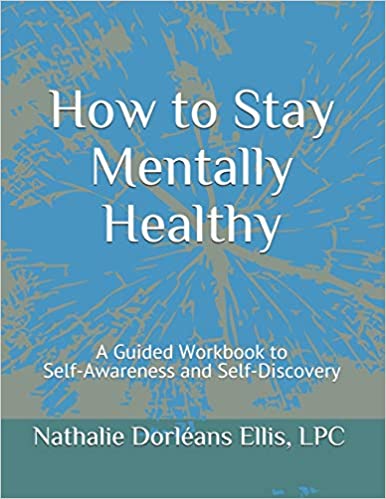 Book Description
This guided workbook is a compilation of ideas, activities, concepts, strategies, and tools that I use with my clients as they HEAL THY SELF in therapy. I am so grateful to have completed this workbook and provide it to you all. I am an advocate of mental health wellness and my mission is to Empower, Enrich, Educate and Motivate Self and Others.This workbook is designed to help you become self-aware which can lead to self-discovery and have a better understanding of one's mental health. I do believe that the more self-aware that we are through enrichment and education, the more empowered we can be to cope with, manage, and face our struggles, and in turn eventually heal.
How to Stay Mentally Healthy: A Guided Workbook to Self- Awareness and Self-Discovery
A guided workbook to begin a mental health journey.