About  
Us
ESTEEM Counseling Services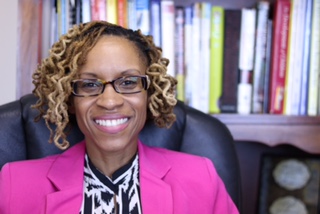 I am Nathalie D. Ellis, a Licensed Professional Counselor and Certified Professional Clinical Supervisor. I acquired my Master's in Arts in Professional Counseling from Georgia School of Professional Counseling in Atlanta in 2000 and have been practicing in the field ever since. If you're in need of support and guidance through a challenging situation or you're just ready to move in a new direction in your life, I look forward to working with you to achieve your goals.  I earned M.A. in  Professional Counseling in 2000 at  Georgia School of Professional Psychology (AKA Argosy University) .
"You were never created to live depressed, defeated, guilty, condemned, ashamed or unworthy. We were created to be victorious."
― Joel Osteen
As a licensed professional counselor, my goal is to Empower Self Thru Enrichment, Esteem, and Motivation (ESTEEM).  Being mentally healthy, is the key to successful living.  We have all experienced joyous and  challenging times and the goal is to help you cope with those tough times in your daily life by managing your emotions, thoughts, and behaviors.  By applying complimentary therapy approaches and techniques, we will unearth long-standing behavior patterns or negative perceptions that may be holding you back from experiencing a more fulfilling and meaningful life.  I have intensive training to work with children, adolescents, adults, couples, and families with intense trauma, emotional disturbance, behavioral issues, and relationship conflicts. I have intensive training in Eye Movement Desensitization Reprocessing (EMDR) and Gottman Method Level 1. I am a certified in Trauma-Focused Cognitive Behavior Therapy and as a Juvenile Sex Offender Counselor.  My therapy approaches include Cognitive Behavior Therapy, Dialectical Behavior Therapy, Psychodynamic, Family Systems, Marital, and Art and Play Therapy .